I've never read the book Outlander, but I thought I would do this tag that I found over at Life and Other Disasters. Thanks for tagging everyone, Kat!
Side Note: only rule to this tag is to not answer with Outlander!
You touch some standing stones, and you get transported back in time. What year would you end up in? 
I think it might be cool to go to 1985. I wasn't born then but a lot of great movies were coming out around then. I think it would be cool to go back in time around then!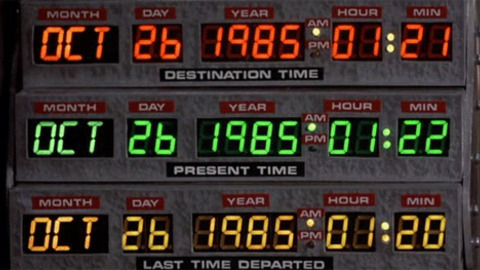 Claire is a good nurse. But what type of skill would you want that a fictional character excels at?
I know this is stupid, but for some reason all of a sudden, I can't seem to name one book where the main character is a writer. I would want to excel at that though!
Jamie and Claire are the ultimate relationship goals. Who is your favorite fictional couple?
I'm gonna say Jane and Michael from Sundays at Tiffany's.
The ending of Outlander was shocking. What is one book that you read that totally blew your mind? 
The Unwanted by John Saul!
Scotland has lots of castles and we see a few in Outlander. What fictional kingdom would you want to live in?
Not sure. I do think that InkHeart is a very magical book. I haven't read it in a while, but if I remember correctly, there's a lot of great imagery, etc.
Outlander has some very steamy scenes. What is your favorite romance novel?
The Jacobite Rebellion is a huge plot point in Outlander. What is one of your favourite battles from a book?
I honestly don't read a lot of books with battles in them.
Jamie and Claire get married very unexpectedly. What fictional character would you like to marry on a whim?
If I was older, Michael Anderson from Stephen King's Storm of the Century. Seriously, he's kind, smart, and super cute!
Scotland is a very beautiful place. What fictional world would you love to visit?
If you could change the past, would you?
Nope! I think I've seen enough time travel movies and TV shows to know that it never ends well! However, I honestly don't think time travel could ever be possible!
I Tag:
Everyone!
*Images found on Google Images. Sorry for all the repeats! 😦